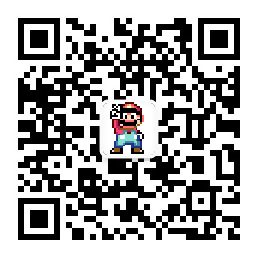 本站公众号wx9ioldgame,您可以直接搜索,也可以扫描右侧的二维码进入,所有网站相关的问题都可以通过公众号留言的方式向我反馈(禁止闲聊...)
订阅用户邀请码19.99元,本站无包月、包年、包夜等分级,注册后即为永久订阅用户注册入口
此外,再次重申一下,如果遇到资源的解压缩密码问题,如果是本站发布的,一律为9ioldgame.com不再赘述了
请勿随意传播本站订阅用户资源链接,一经发现,取消会员权限
NGC 马里奥棒球 Mario Baseball
Mario Superstar Baseball is a Mario sports title for the Nintendo GameCube and is the first installment of the Mario Baseball series, being the first dedicated baseball game in the Mario franchise. As with most Mario Sports titles, it is based on the traditional rules of the sport, but is differentiated with unique, Mario-themed quirks and mechanics. These include characters using Star Skill abilities to cause the ball to behave differently; team captains have unique Star Skill abilities that cause a wide variety of special effects, such as attacking outfielders if batting or causing the pitched ball to behave erratically. Characters also have field abilities to differentiate themselves from other teammates. Chemistry is a feature unique to the Mario Baseball games whereby characters perform differently depending on whether they like, dislike, or are neutral to another character they are cooperating with. Additionally, most fields in the game include hazards that can affect outfielders, such as the Piranha Plants serving as obstacles in Yoshi Park.
In addition to the main Exhibition mode, in which baseball can be played freely with up to two players, the game features a single-player oriented Challenge mode that has the player controlling a designated team captain and their preset team, recruiting other captains and team players to face off against Bowser. The game also features the Toy Field mode, in which individual characters play on an interactive baseball field and get coins based on where the ball lands. Finally, the game includes several Mario-themed minigames with baseball mechanics, such as hitting Bob-ombs to create fireworks or collecting gems in a baseball diamond while avoiding a Chain Chomp. Toy Field and Minigames are the only modes that can support up to four players.
A follow-up game, titled Mario Super Sluggers, was released for the Wii in mid-2008.
游戏截图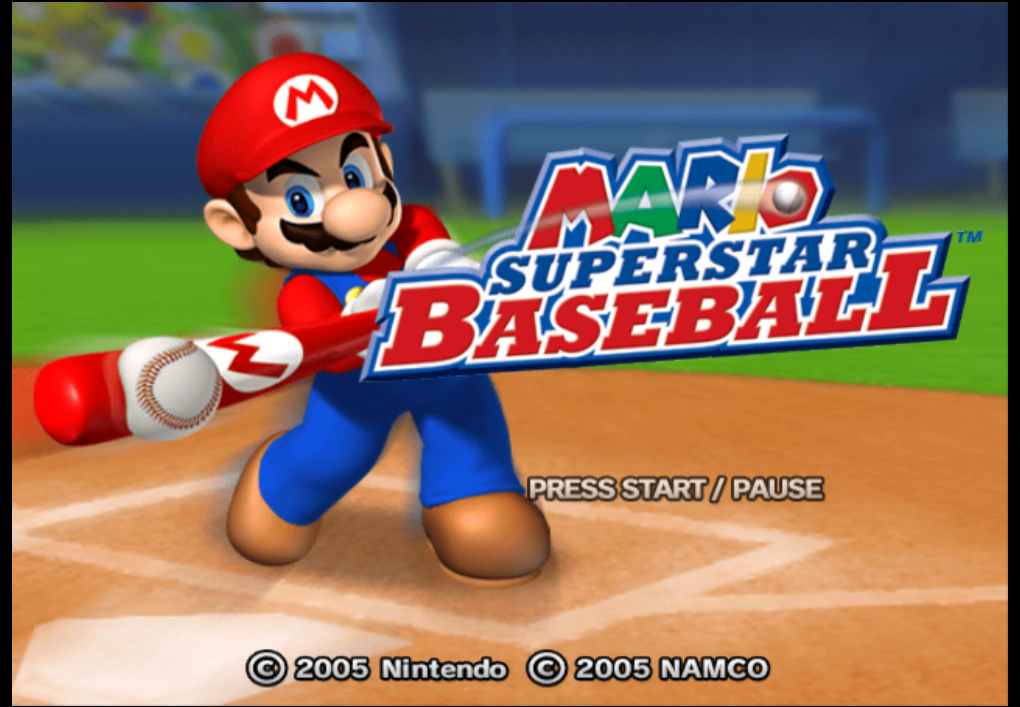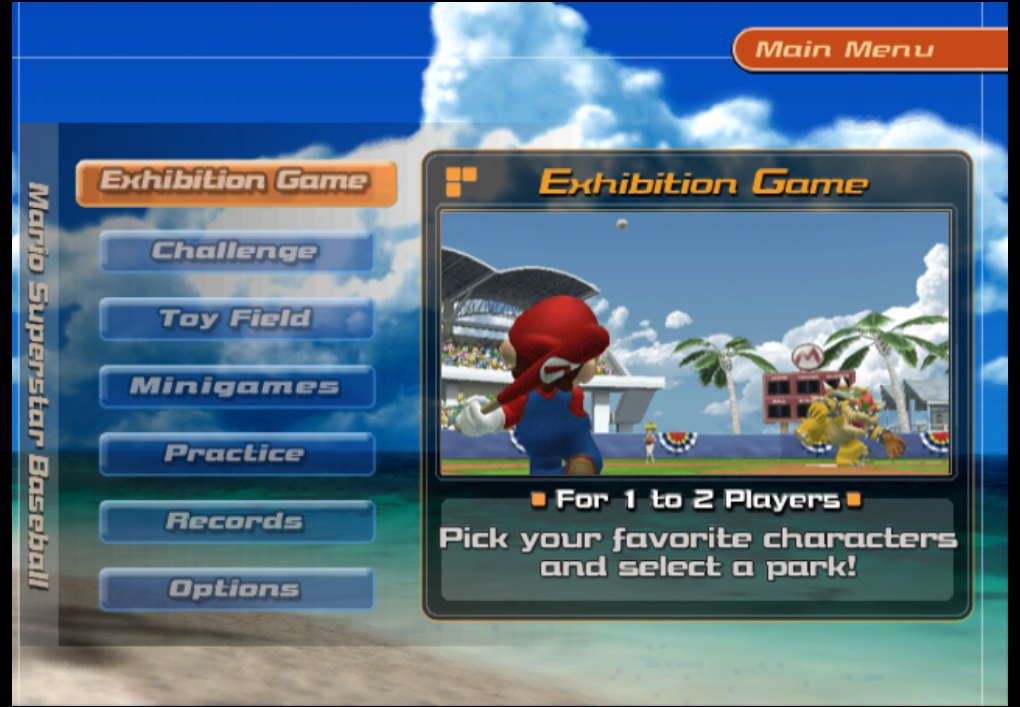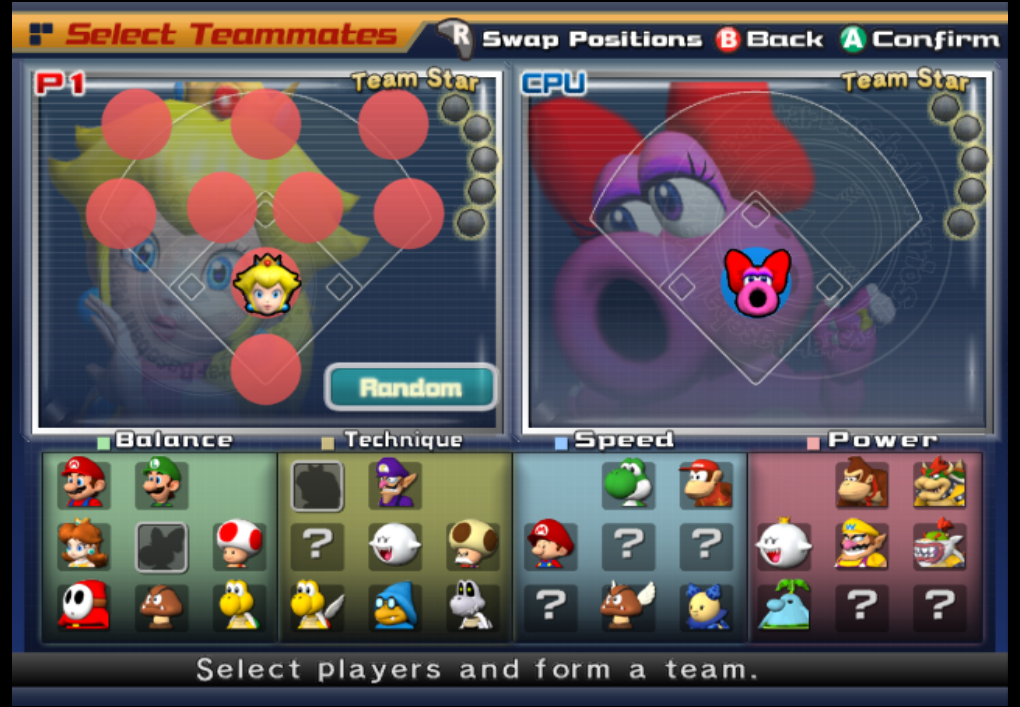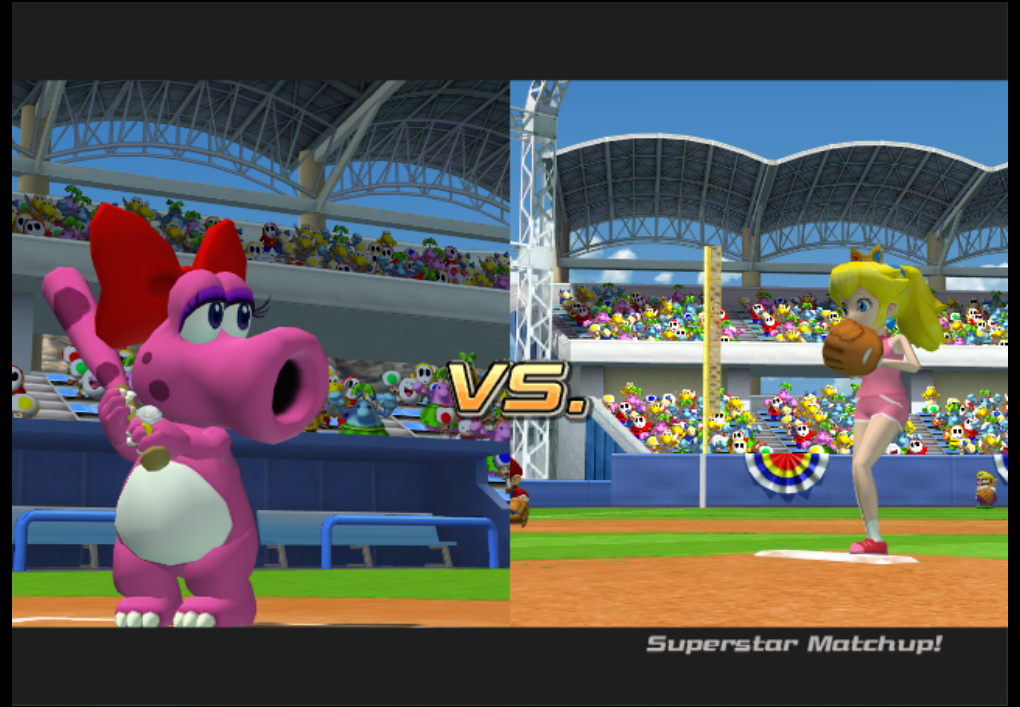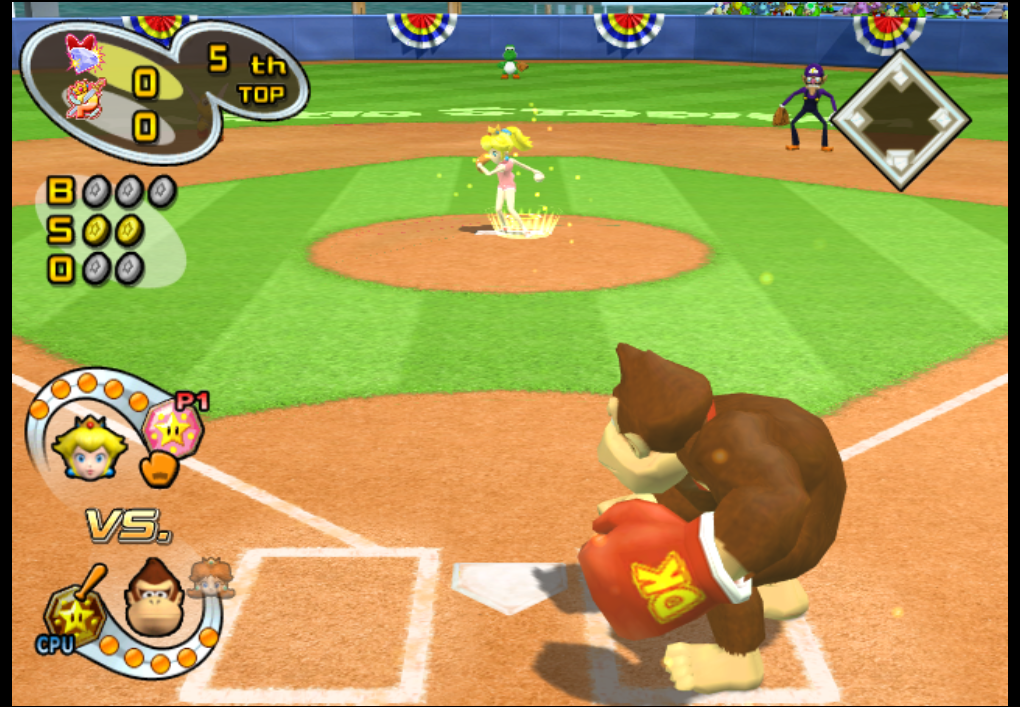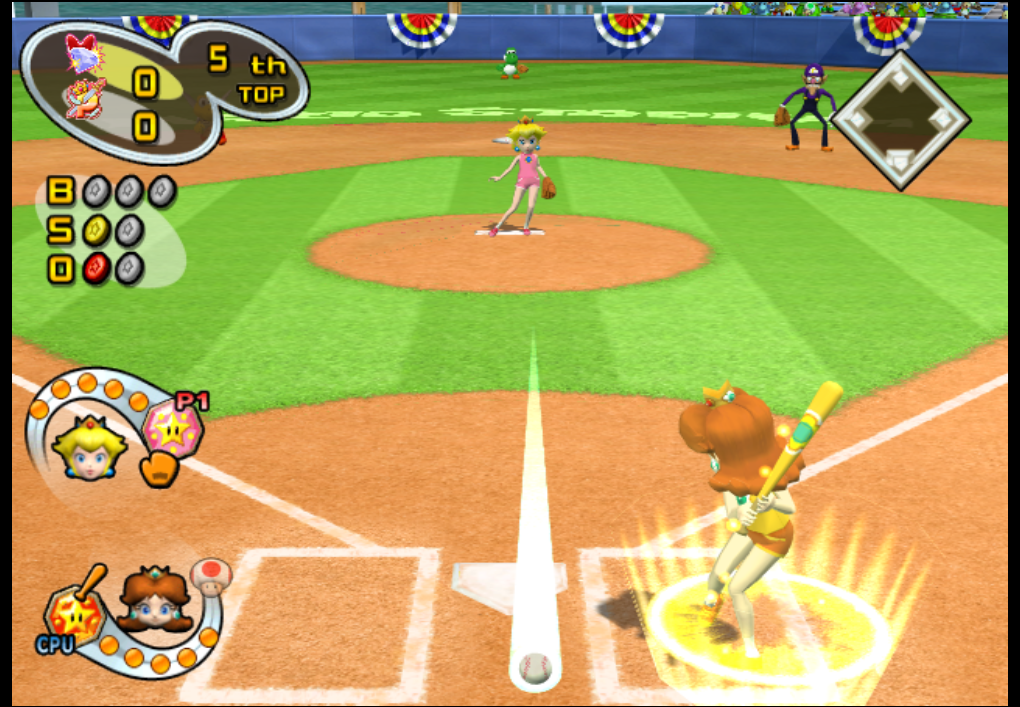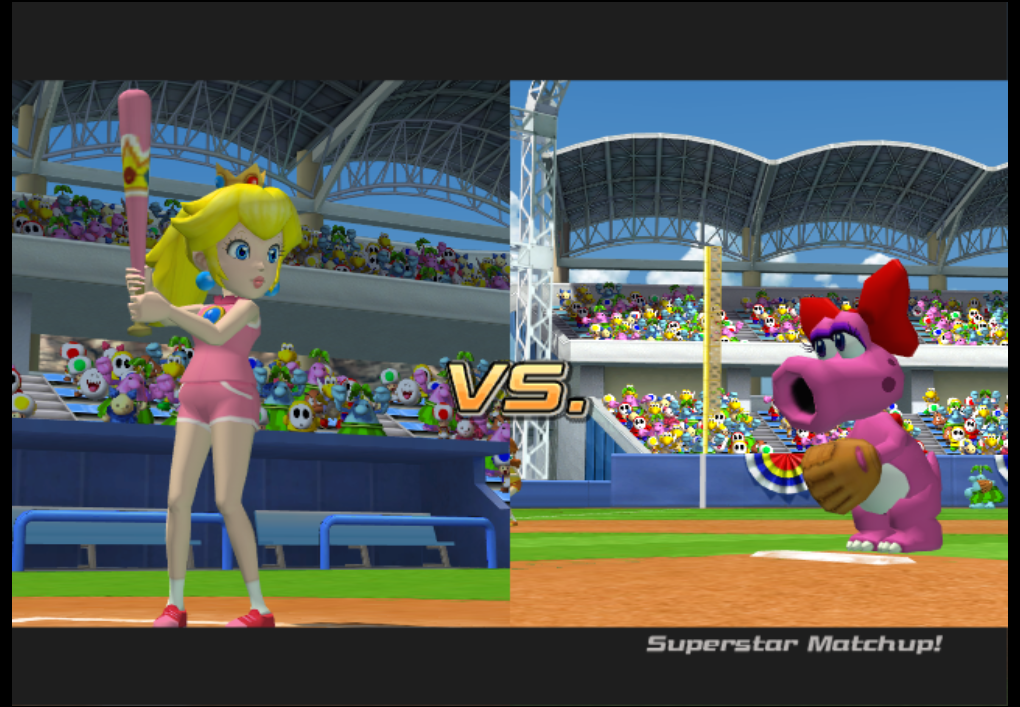 游戏资源
Mario Superstar Baseball (Europe)
外网镜像:
https://1fichier.com/?l20j8lk8zvtyc5n24ins
文件名: Mario Superstar Baseball (Europe).7z
文件大小: 1328038052 字节 (1.24 GB)
MD5: 4173D0D2DC9AE345DF531ED9DA1432DD
SHA1: AB7D1D30A083BAF3851300111BA0EEF9B845F929
CRC32: DA4AAD3E
Mario Superstar Baseball (USA)
外网镜像:
https://1fichier.com/?lguc97nm2l5l047qx8tp
文件名: Mario Superstar Baseball (USA).7z
文件大小: 1328156906 字节 (1.24 GB)
MD5: 4EABC57127EB4B0825C9DFF073578D40
SHA1: D249CED3040992D27457A9868E5DE84F159B3314
CRC32: D3C7A202
本网站所有内容来自于BBS站的用户投稿,我们仅在WEB页面展示,本站并不提供资源储存及上传服务,请支持正版! 意见、建议、合作、推广、版权等问题,请直接关注我们的公众号wx9ioldgame并留言即可。