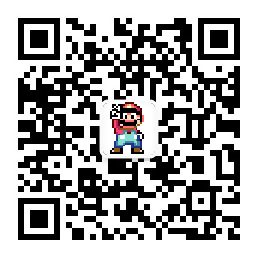 本站公众号wx9ioldgame,您可以直接搜索,也可以扫描右侧的二维码进入,所有网站相关的问题都可以通过公众号留言的方式向我反馈(没事请不要闲聊...谢谢...给您作揖了...)
订阅用户邀请码19.99元,本站无包月、包年、包夜等分级,注册后即为永久订阅用户注册入口
此外,再次重申一下,如果遇到资源的解压缩密码问题,如果是本站发布的,一律为9ioldgame.com不再赘述了
请勿随意传播本站订阅用户资源链接,一经发现,取消会员权限
GBC 超级马里奥兄弟 豪华版 Super Mario Bros. Deluxe
Super Mario Bros. Deluxe is a platformer video game released on the Game Boy Color in 1999 as an enhanced port of the 1985 NES game Super Mario Bros., also including its 1986 Family Computer Disk System sequel, Super Mario Bros.: The Lost Levels, as a hidden reward. It was released fourteen years after the original Super Mario Bros. The game was never released in Japan for the normal Game Boy Color Game Pak, but rather the Nintendo Power cartridge. This game was initially released for the 3DS's Virtual Console in Japan, Europe, and Australia in 2014, as part of a special offer, and is now available to download for everyone in Europe, Australia, and North America with an added cost.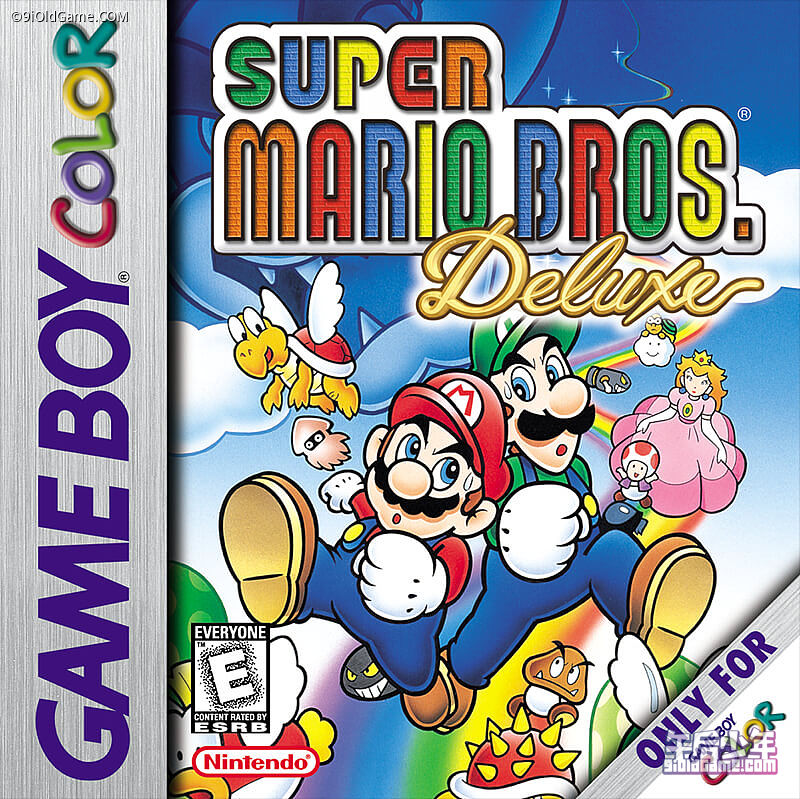 The game received critical acclaim for a number of reasons, including bringing back the original Super Mario Bros. for a whole younger generation to experience, especially to a handheld that allowed players to enjoy Super Mario Bros. wherever they went, the inclusion of the previously-rarely seen Super Mario Bros.: The Lost Levels, and the great abundance of featured unlockables.
This game also serves as a successor to Donkey Kong on the Game Boy and as a precursor for the Super Mario Advance series of re-releases, Super Mario 64 DS, and the critically acclaimed New Super Mario Bros. series of classic platformer revivals.
游戏截图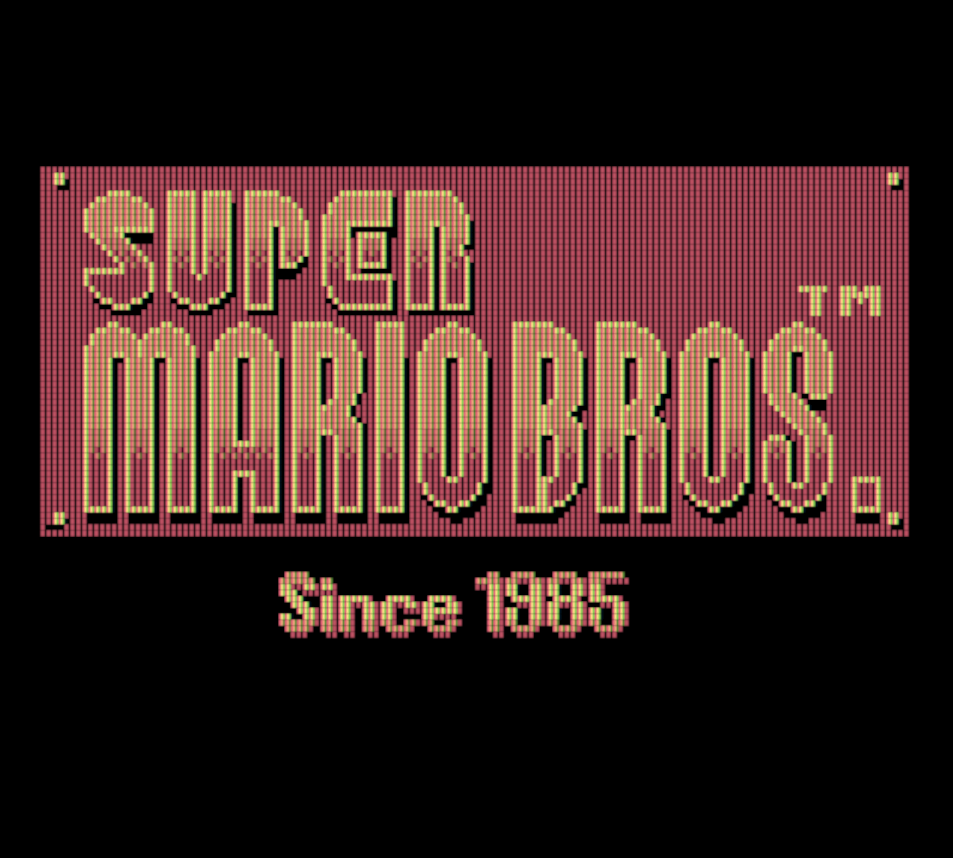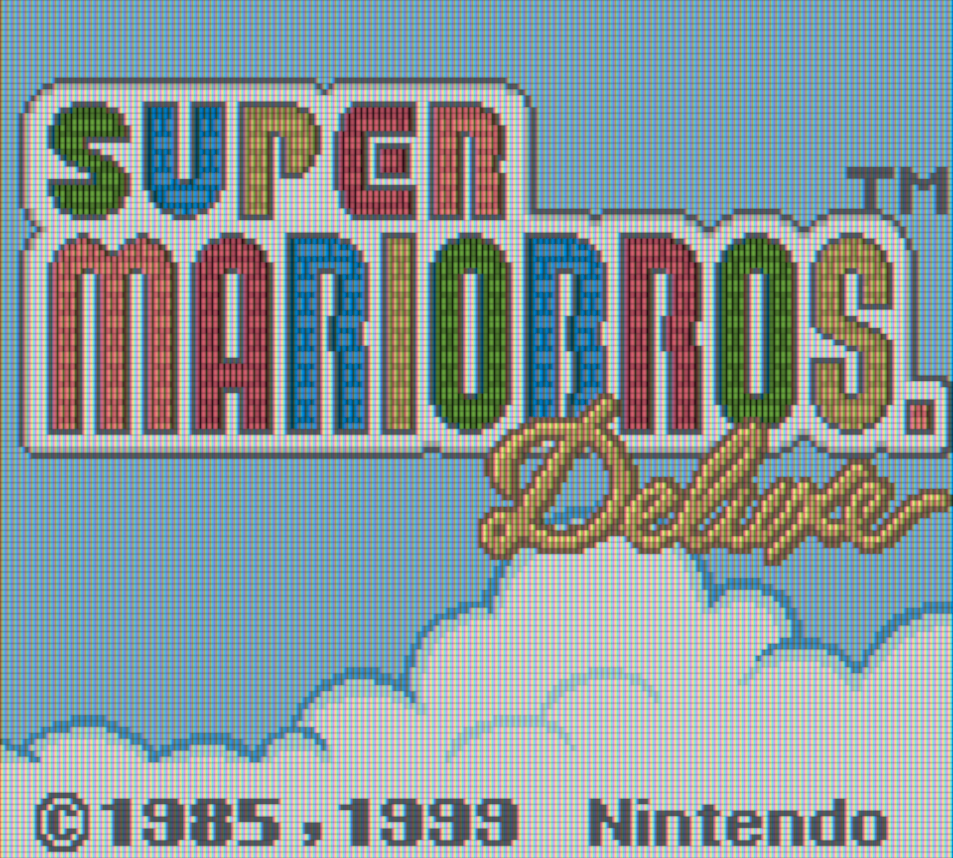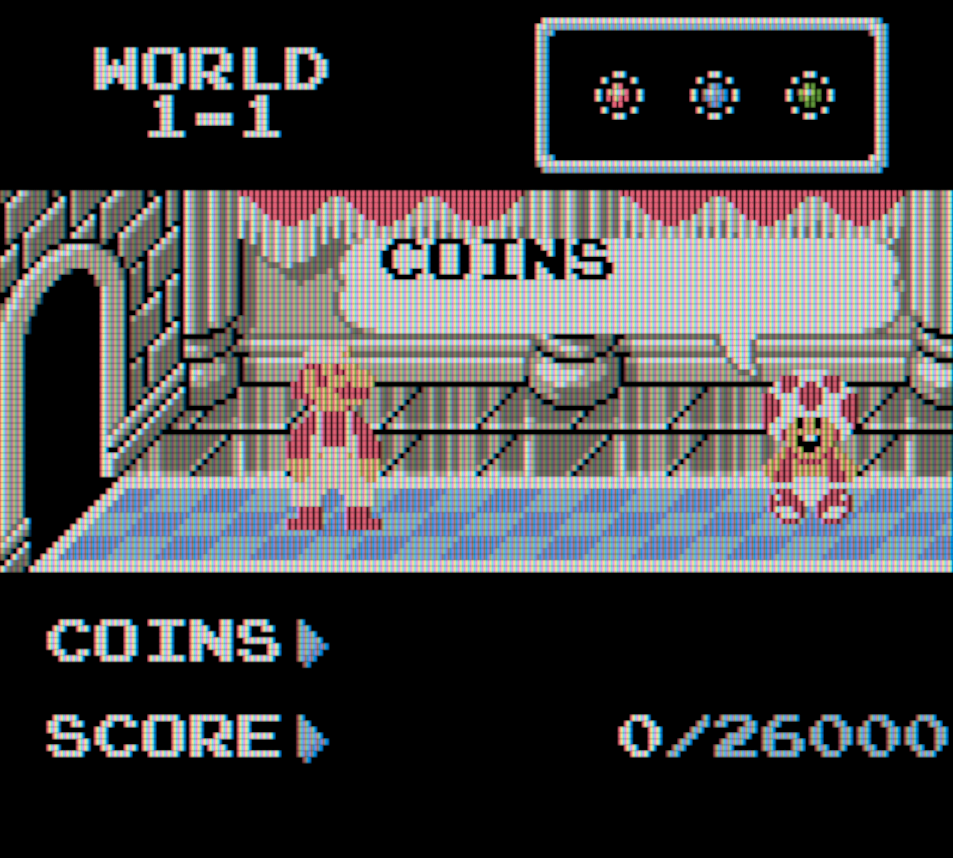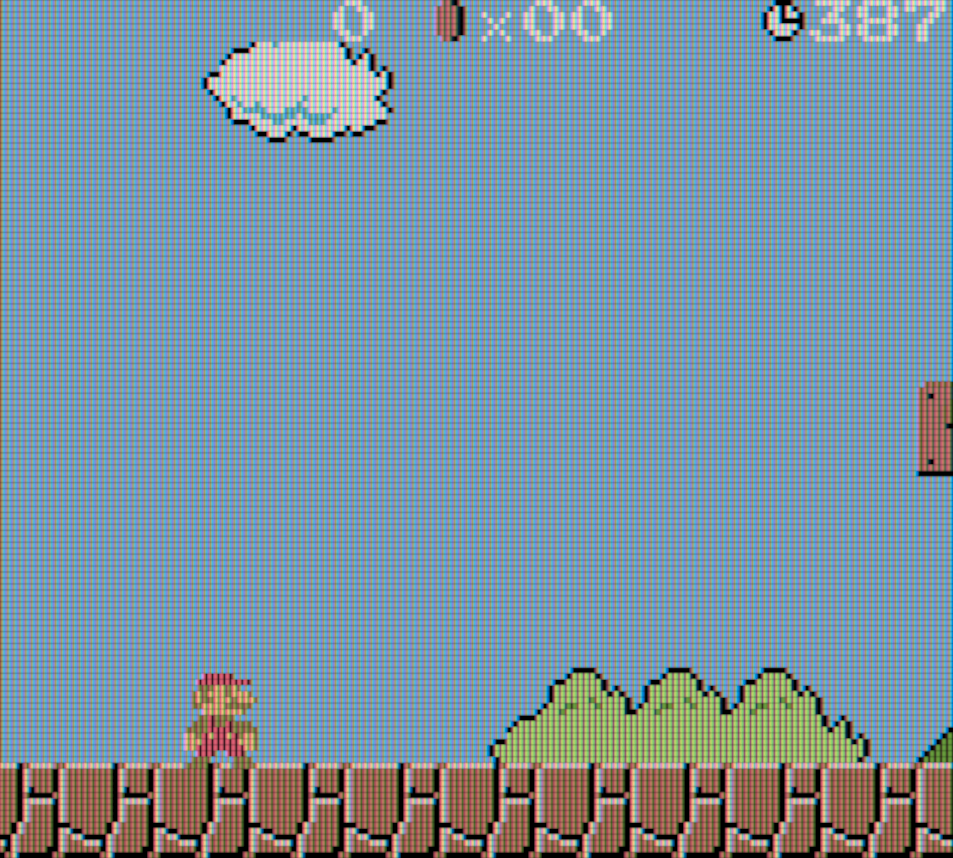 游戏资源
Super Mario Bros. Deluxe (Japan) (NP)
https://juse.lanzouw.com/i0Iacvi8hwb
文件名: Super Mario Bros. Deluxe (Japan) (NP).zip
文件大小: 353385 字节 (345.10 KB)
MD5: F4897FFECDC6AC1B1E1CC9AB6C0810F6
SHA1: A81E1E4BE154940FA7E18EDDED98C9F9B21FA70D
CRC32: DB4D84BD
Super Mario Bros. Deluxe (Japan) (En) (Rev 1) (NP)
https://juse.lanzouw.com/ic9Ndvi8pcj
文件名: Super Mario Bros. Deluxe (Japan) (En) (Rev 1) (NP).zip
文件大小: 353425 字节 (345.14 KB)
MD5: 7C36D73FA63338F7ADE8FEEC202563A1
SHA1: B1014929EA61EF00589DADB3BB0F34AF5B387A90
CRC32: 1E3A4C28
Super Mario Bros. Deluxe (USA, Europe)
https://juse.lanzouw.com/iSjQjvi8qeh
文件名: Super Mario Bros. Deluxe (USA, Europe).zip
文件大小: 350272 字节 (342.06 KB)
MD5: 58EA09158F290D50CAD952FAC8DBE083
SHA1: D1CB9EFB6EDCECDA1F4107D6225F0D78DF6DDE57
CRC32: 66F10053
Super Mario Bros. Deluxe (USA, Europe) (Rev 1)
https://juse.lanzouw.com/ianG9vi8rmb
文件名: Super Mario Bros. Deluxe (USA, Europe) (Rev 1).zip
文件大小: 350333 字节 (342.12 KB)
MD5: 6514098CA9F383AE84E1A2ED4B978275
SHA1: ACA3826D455DBF7D63444EA3914CA30E74CEEB8D
CRC32: 17815477
Super Mario Bros. Deluxe (USA, Europe) (Rev 2)
https://juse.lanzouw.com/icaxhvi8rti
文件名: Super Mario Bros. Deluxe (USA, Europe) (Rev 2).zip
文件大小: 350332 字节 (342.12 KB)
MD5: 70FF6290EE068D1DACCB5D4861D5F315
SHA1: 188C9D788CA1B54931223BFC0A26B90735830CD2
CRC32: 3F895DF9